Role of The Research Institute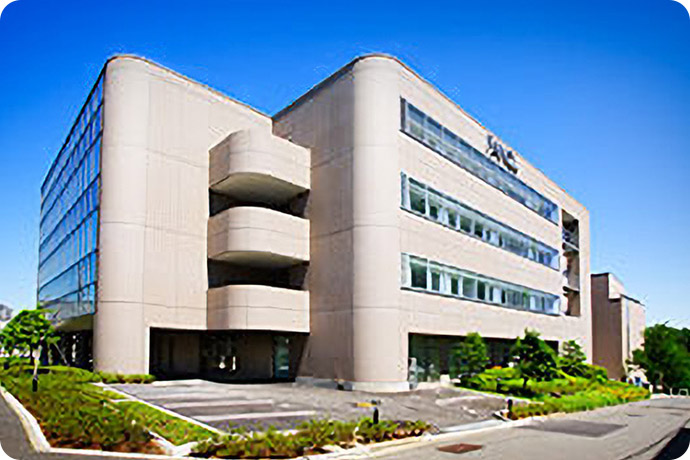 Embodying our philosophy of eliminating the negatives from beauty and health
In addition to online and catalogue sales of Mutenka cosmetics, FANCL has also continued to offer new products in the health food field, including highly functional supplements, Kale Juice, and Hatsuga Genmai (germinated brown rice).
Underlying our activities is our universal corporate philosophy of eliminating customers' negative experiences, including dissatisfaction and anxiety – this is the driving force behind FANCL as an R&D oriented company.
We believe it is necessary to continue creating products that are truly valuable to our customers to eliminate these negatives. To do so, advanced technological approaches and ideas that disrupt conventions are essential.
The Research Institute (established as the Central Research Institute in 1999 and renamed in 2005) plays an important role in this process. The Research Institute functions as the main hub for FANCL's R&D and is responsible for everything from exploratory research on effective materials and active ingredients, to fundamental research including the analysis of skin and health conditions, and R&D using formula control to create effective products for customers.
Our commitment to safety and assurance
In product development, FANCL has established the FANCL Safety Standard (FSS) and the FANCL Standard of Quality (FSQ) and selects materials and conducts quality tests to ensure both cosmetics and healthcare products deliver safety and assurance to our customers.
We are committed to Mutenka cosmetics: eliminating those elements that cause stress to the skin and creating products safe to use by even those with sensitive skin through careful selection of ingredients and safety testing.
While working to enhance the functionality of health food ingredients and create effective products for customers, FANCL adheres to safety and promises quality that ensures peace of mind at all stages of development, from material selection to information distribution.
FANCL is particular about the materials and ingredients used in our formulations, and selects materials and conducts quality tests, setting strict safety and quality standards at every stage of development.
Creates products with unique value
The Research Institute's mission is to refine "technologies that only FANCL can achieve due to our unique culture" and to provide our customers with "effective products and information that is easy to understand." Based on our belief that R&D is only meaningful when it differentiates us from other companies and creates products with unique value, we do not conduct research for research's sake, but to contribute to our business. At FANCL, we want to move customers and give them richer experiences through our products. We will continue to create products that are truly valuable to customers, inspired by our founding philosophy to "Eliminate the 'Negatives' with a Sense of Justice.